About the Artist
Stitchmind is an artist and designer in San Francisco. He strives to create art using clever and unique mediums and his work has been shown internationally in numerous boutiques and galleries, many around the Bay Area and sold worldwide online.
I am always looking for jobs and projects. Please email meto get in touch.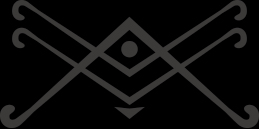 Most of my art is the manifestation of emotional stress and pleasure. I use my work to bring these emotions to life, in the form of one or more characters, each of whom has a name, a story, and a depth which transcends its form and color. The creatures I draw capture the moment an emotion is felt so strongly it becomes personified to the point where it seems real and tangible. The characteristics of these creatures pair the pleasant and cute with the disturbing and grotesque, illustrating the natural balance and conflict of positive and negative within all things in the world.