A portion of my work will be on display during a group reception for the Method Makers.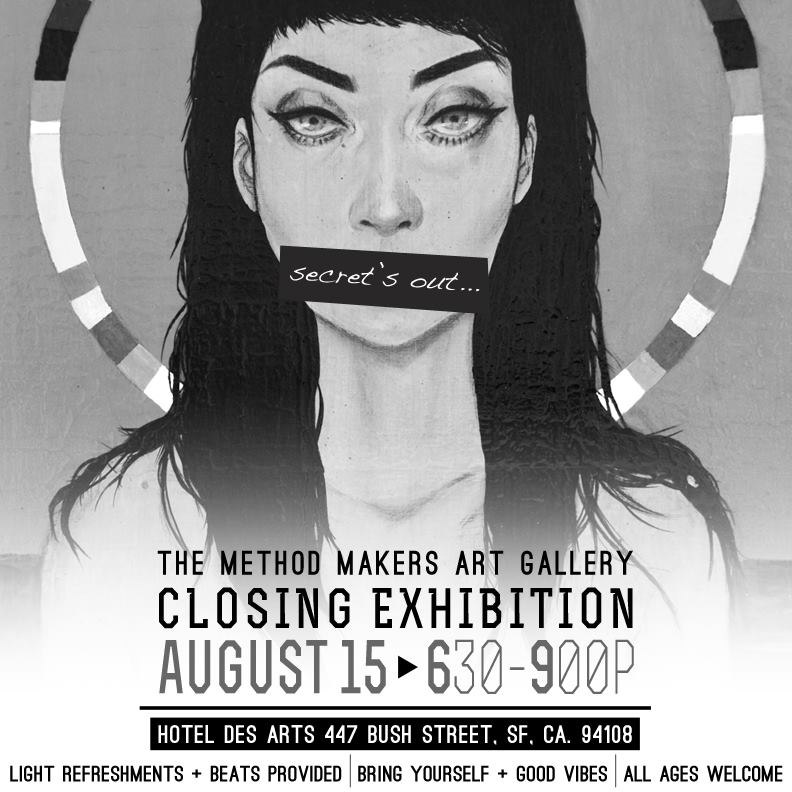 "Join us as we closeout our current exhibition at
The Hotel des Arts.
Featuring the work of:
Akira Beard
Alfredo Ramirez
Andy Sciazko Art
BasicLee
Chris Conroy
Deadeyes Black Futurist
The Earwig22
Ernest Doty
Ernest Mancuso
Josh Ruppel
Norio Fujikawa
Math One
Meghan Doyle
Michelle Perez
Stitchmind Andrew Yang
Trinity Peterson
—
New works will be presented by:
Alfredo Monster &
Ekose 22 | The Earwig 22
For the Method Makers Sketchbook Project
#TheMethodMakersTM
—
Our team will present original works of art from the Hotel Des Arts private collection in the additional floors of the gallery.
Admission is free. All ages are welcome.
Light refreshments will be served.
Invite some good friends, enjoy some amazing art.
Thank you for supporting our local artists!
Cheers,
#TheMethodMakers
#MethodMakers"
Go and see!
Category: Gallery Tags: Method Makers Collective