Happy Holidays from Mighty Cockblock. I'm here to lay down what's up in this hoohaa.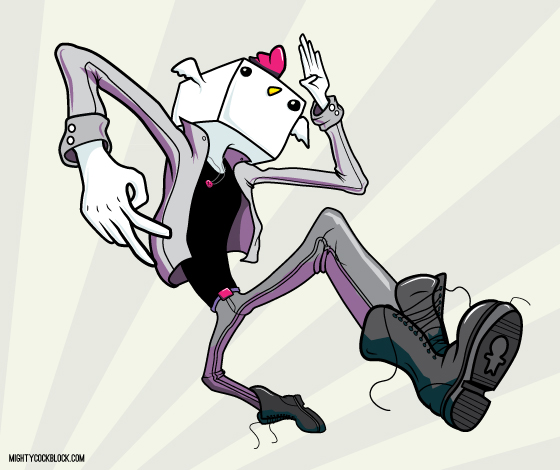 So our year is ending and the next one has begun. Its been ten months of Cockblock blogging fun and its been great. Running a blog is harder then I thought, but these days what isnt right? There are still a lot of holes in the blog but we will get those calked up next year. So far however I must give a big thanks to all the readers who have been enjoying Cockblock.
And hey thanks to everyone who went and purchased a magical Cockblock Doll of your very own. We got a lot more orders then expected this year and as such some of you guys are waiting for your Cockblocks right this very moment with livid impatient hands. Hold tight because they are on their way!
We are pretty much out of the super rare limited edition brown ones too. The bad news is that this means I gotta take them off the website for order. If you want a brown one we still got some left but your gonna have to get them at the shows in person. The good news is we got lots more Cockblock magic planned up ahead so don't miss out.
So thanks for the support! I am happy as a clam in jam and its great to not be bankrupt for 2012. See you guys next year!
Cheers,