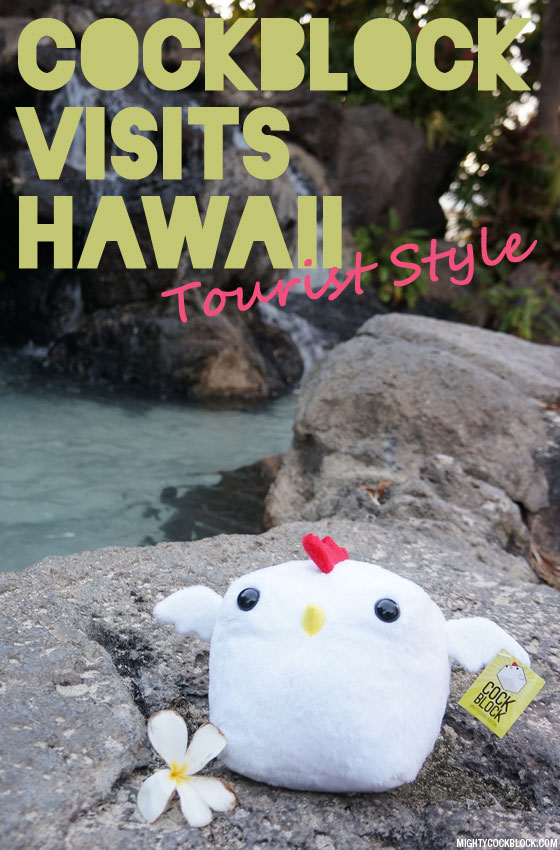 Aloha! Cockblock has been working hard this year so I figure it would be a good time to spend a few days on a little vacation, and when most fat creatures with minimal leg use think of relaxation they think Hawaii!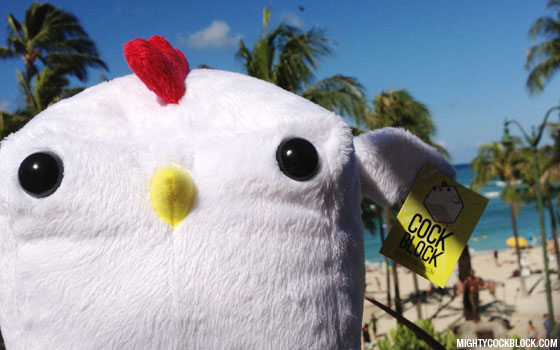 Hawaii is one of Americas most tropical and exotic states It's where Spam and lava comes from. Today I will be visiting Honolulu a magical city on the bestest most touristy of islands.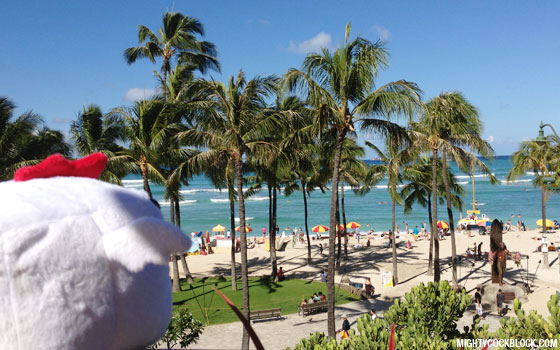 The place is the epitome of tropical vacation. A lush warm paradise of beaches, palm trees, and many many doofy gift shops.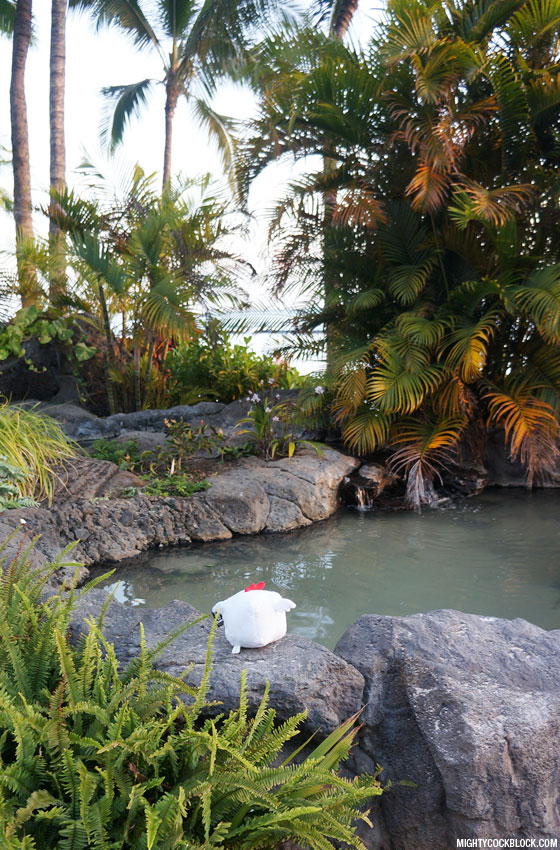 I'm excited! Lets take a stroll around the city and see what we can find.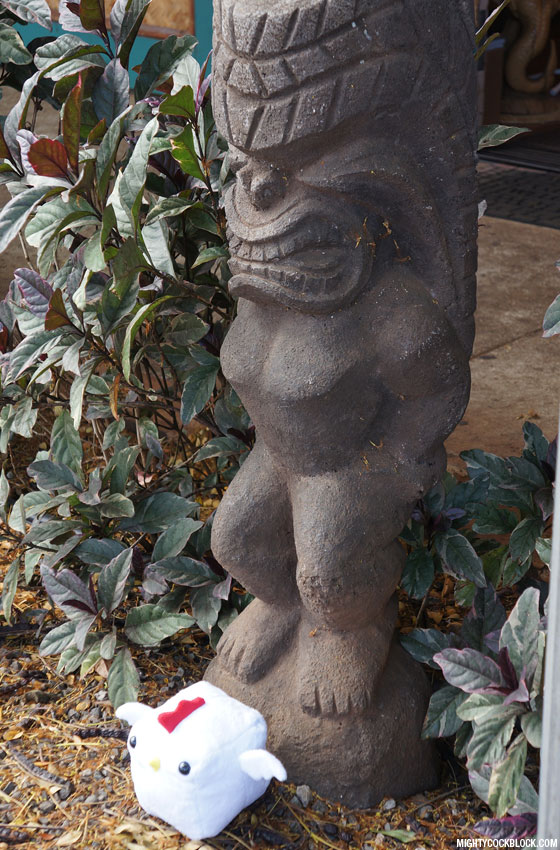 The first local I met was this happy fellow. I joined in with him in giving all with cross the path a rightful scowling. Sadly I could not get the level of ferocity down.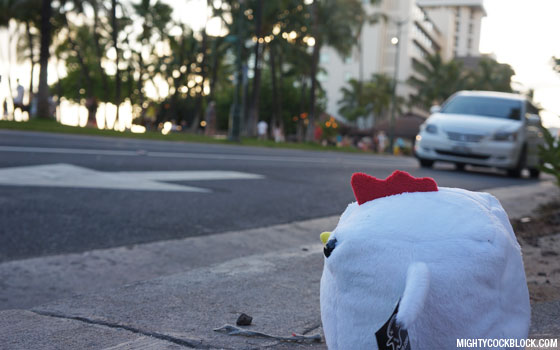 Hawaii has lots of roads. I wondered how they get cars all the way down here since it's an island. I concluded its probably by catapult.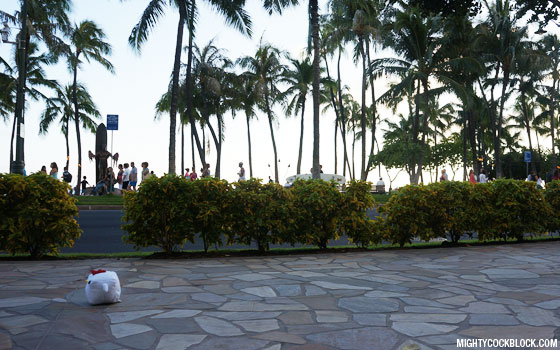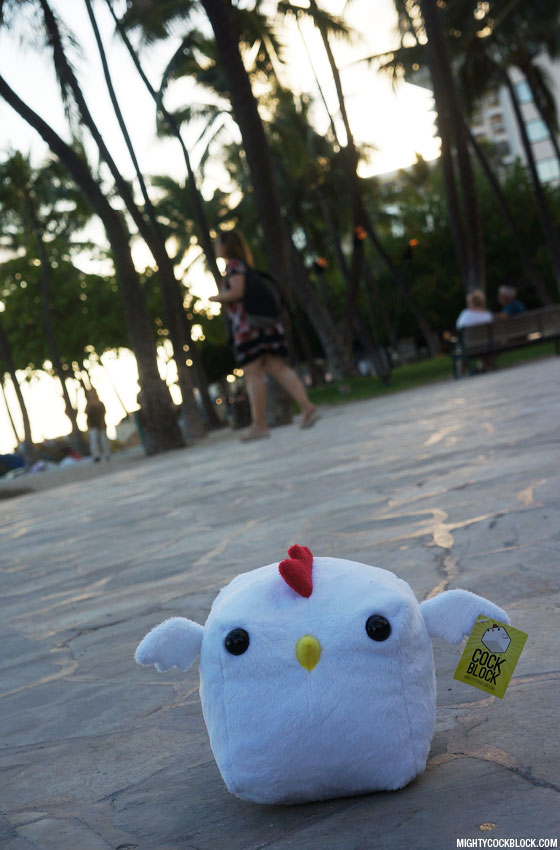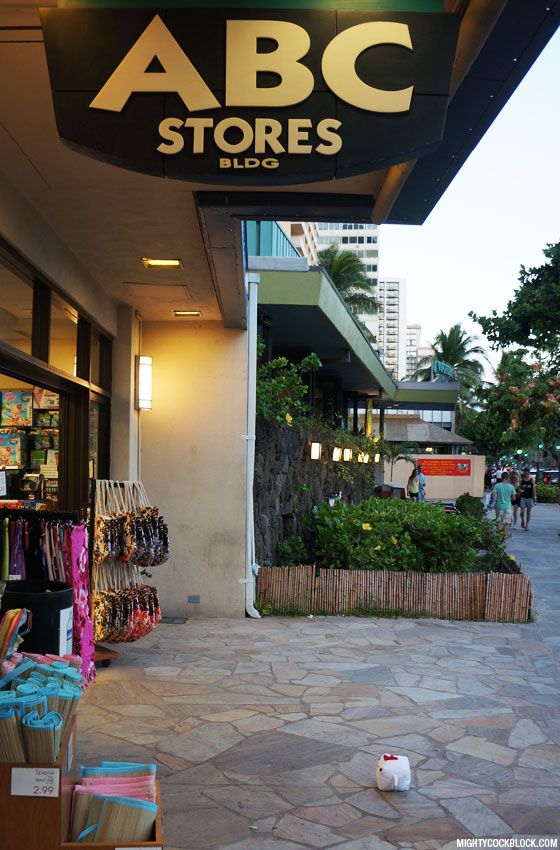 I decided to visit this place… one of the most common things you will see here is this store called ABC. These things are everywhere. I am assuiming they are here as harsh reminders that even though you are probably on vacation, now is a good time to brush up on your alphabet.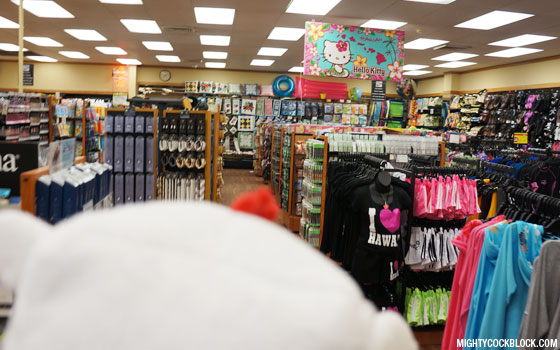 These stores are filled with just about everything you need for your R&R journey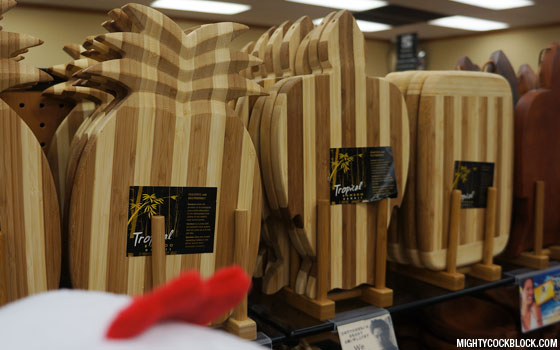 For example, I totally need these two-tone wooden cutting boards shaped like weird fruit.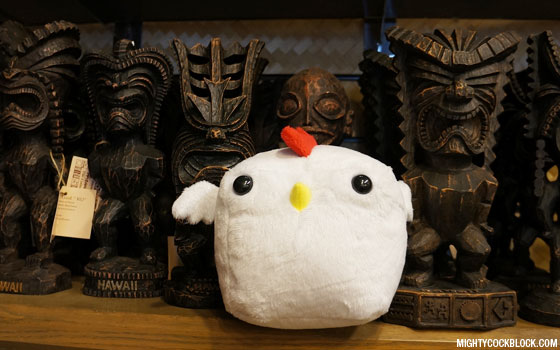 I also totally need these mini action figures of the scowling guy I met from outside on the street.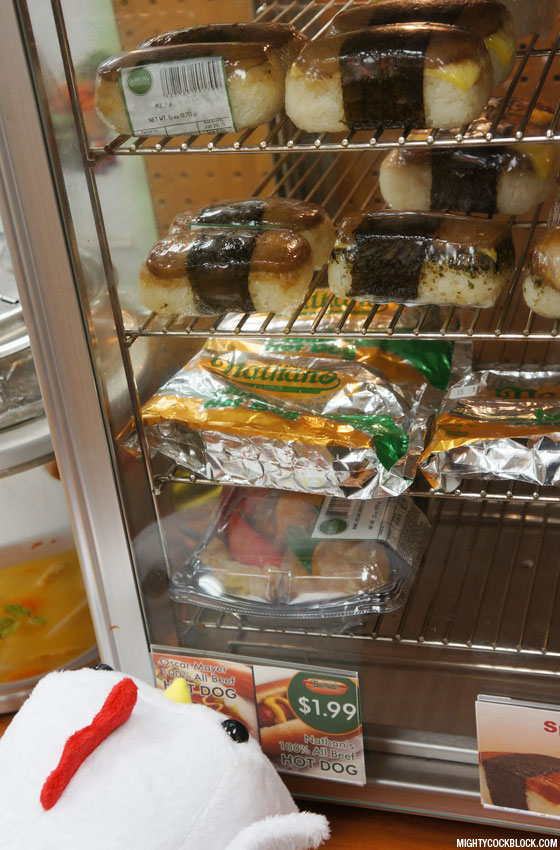 And I most certainly need to try Hawaiian convenience food. Here is the main staple of the Hawaiian diet the Spam musubi. Its a ball of spam and rice smashed down into an oblong box shape That's my kind of style!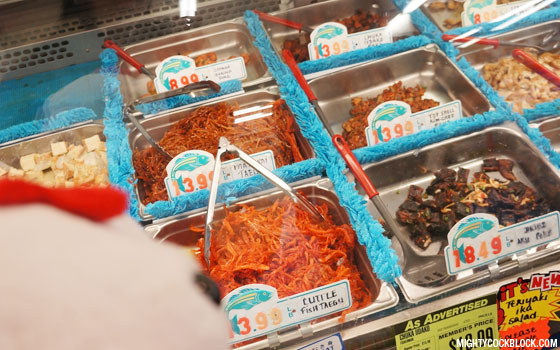 Other foods include the mysterious Poki. A random sea animal chopped up into a mush and served in a cup. You never know what animal you are going to get!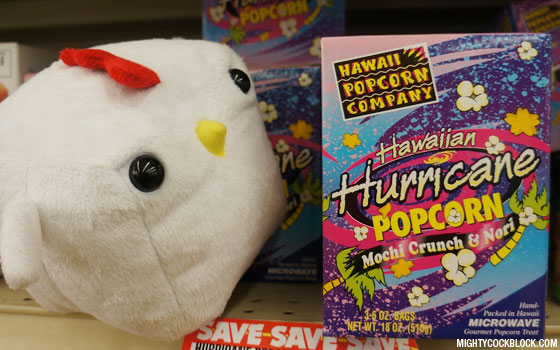 Here we have the most dangerous of popcorns only for the most hard core of Hawaiians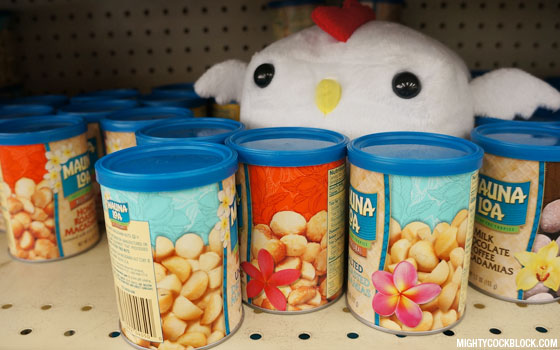 And these are Hawaii's infamous nuts! If you come here to visit it and need a souvenir for your buddy back home then your best best is to give them some nuts.

The nineties are still alive!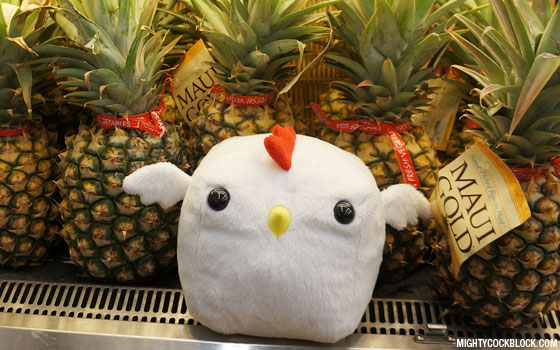 Pineapple are also very common in Hawaii. Here I am trying to mimic them.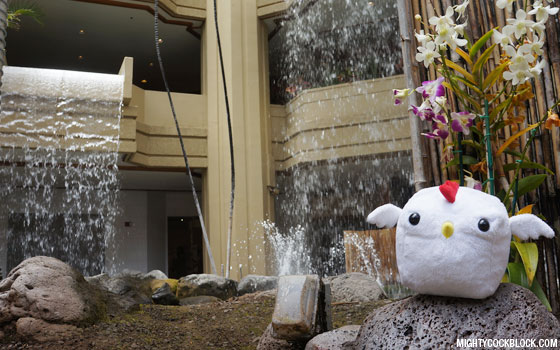 There is of course more to this place then just cheap funky foods. Lets see what else is in this tourist trap.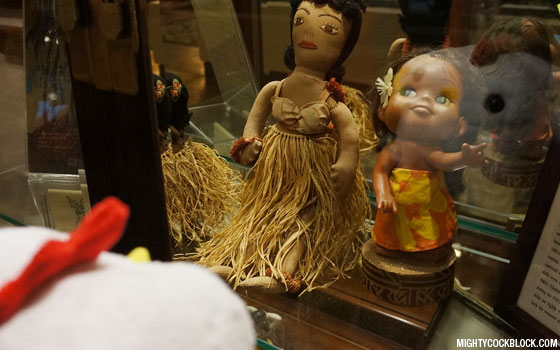 creeeppyyy…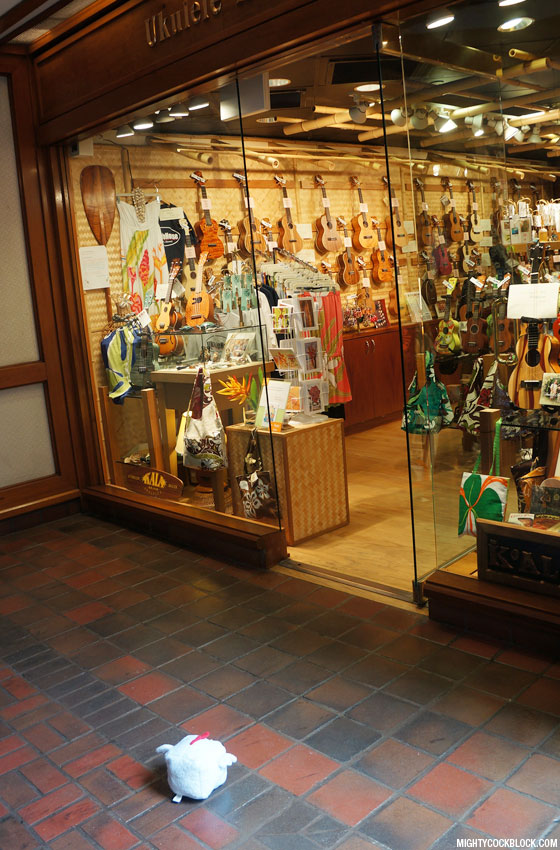 Holy crap a store with tiny guitars!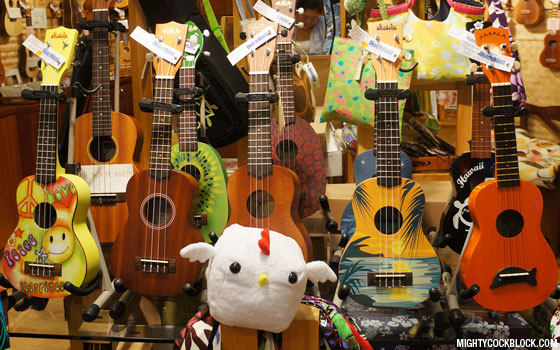 Lookit all these sweet guitars! And the perfect size for a Cockblock. I'm gonna be a rockstar.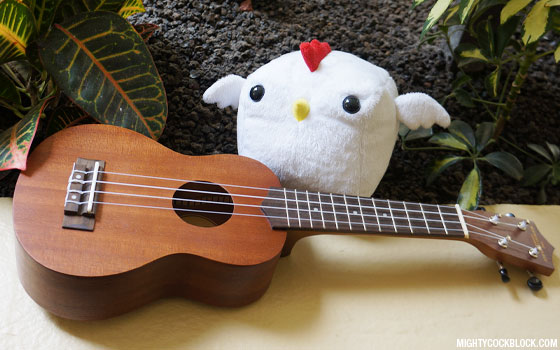 After attempting to play one, I realized I have neither arms nor fingers and decided that is a sign to put my dream on hold.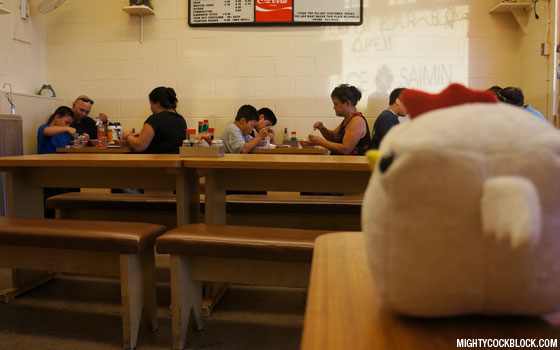 Well its food time again, everyone else is eating so I best follow the customs.
.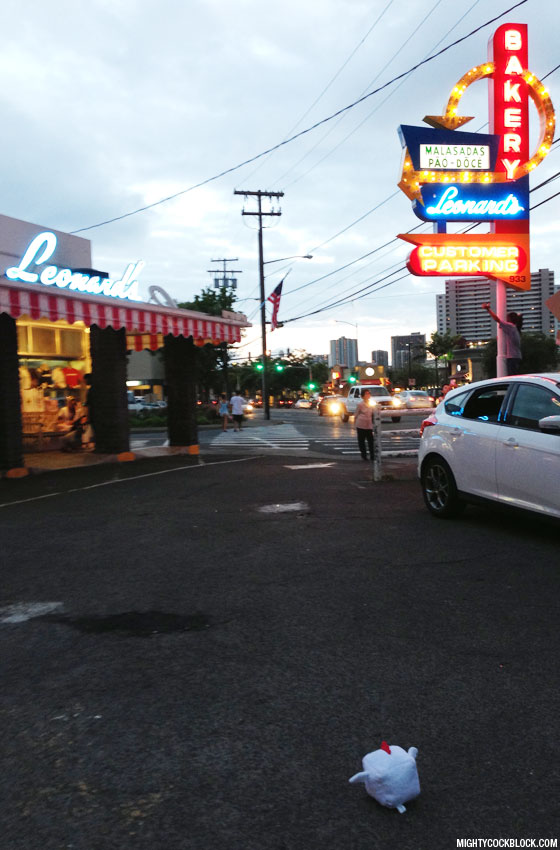 I decided to visit to take some time to visit the famous Leonard's bakery to find some sweet foodz.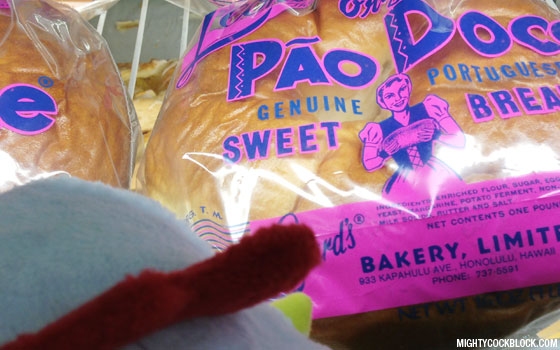 Lots of cute breads here but this place apparently is well known for these things called Malasadas.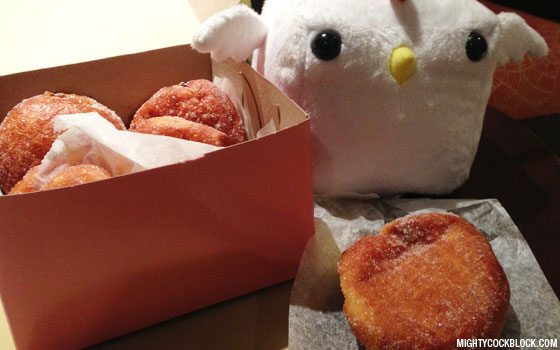 Malasada are totally NOT just Portuguese doughnuts, they are a magic pastry that is a ball of fried dough covered in sugar…. I am having trouble defending my claim here.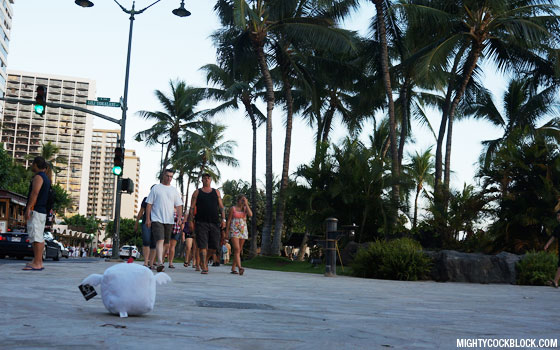 Now that we have eaten our share of fattening foods it is time for so activity, and no trip to hawaii would be complete without visiting a beach!


Ugh no one told my there would be sand involved…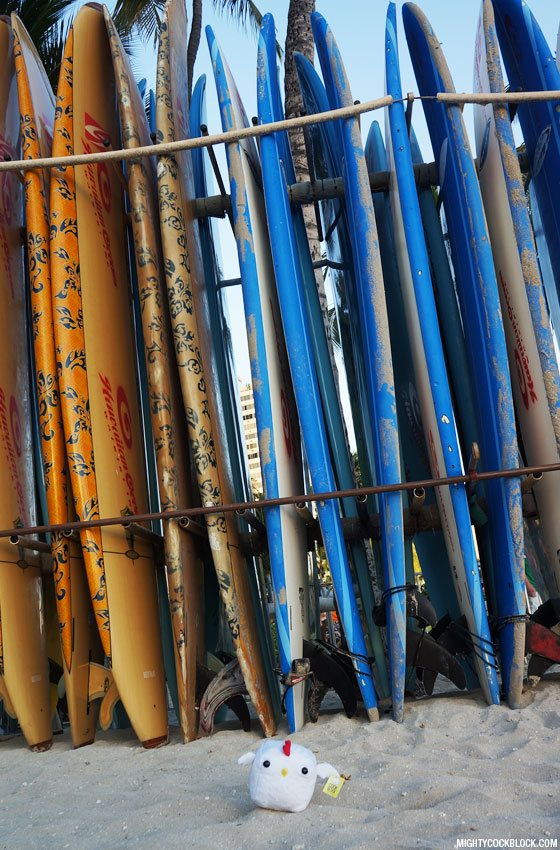 Again my lack of limbs makes it hard for me to partake in the local watersports.
Well on land I can at least pretend. I cant swim anyways.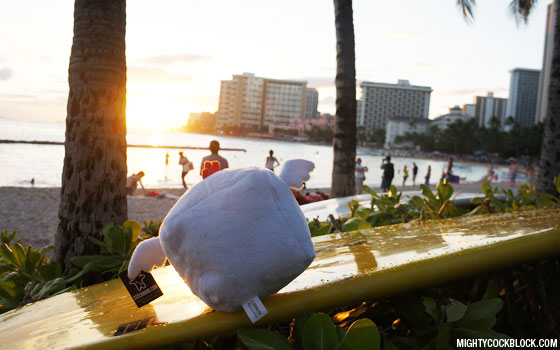 Lets just forget about my total lack of shoreline adaptability. Maybe just a leisurely stroll down this relaxing beach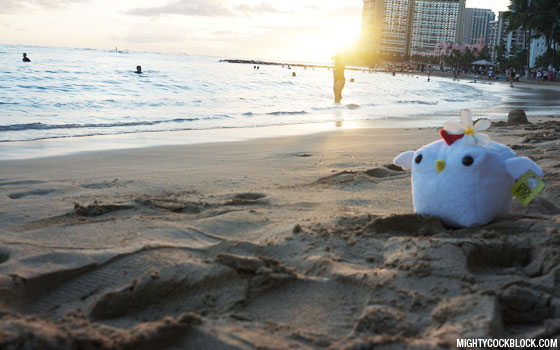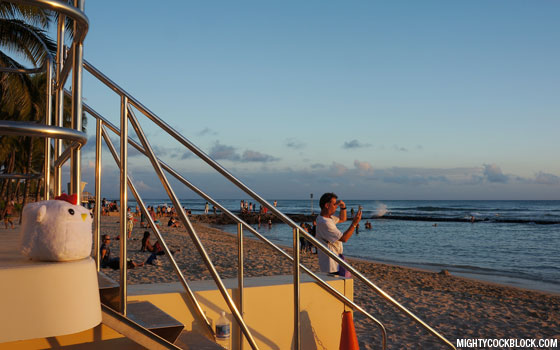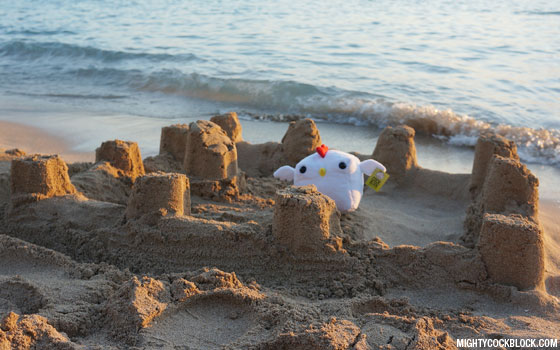 Here is a quick perch for me to sit and be king of the tourists.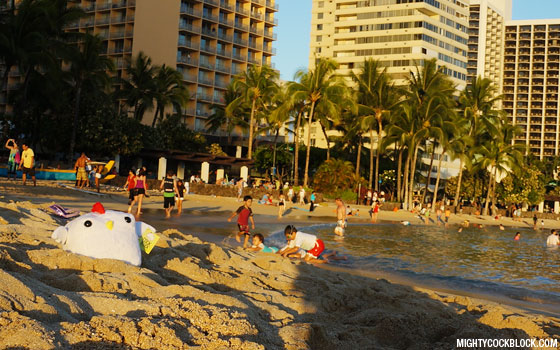 Someone built a little fort for me but I dont think it will protect me from the incoming tides…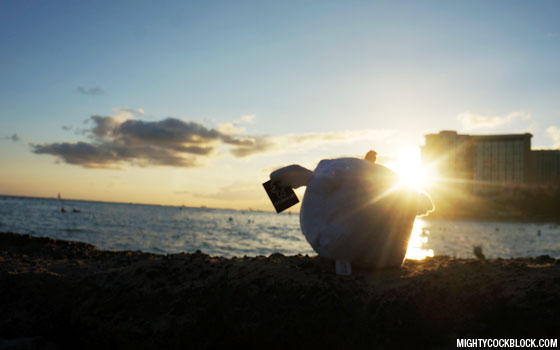 What great fun. This was such a blast I think I will spend even MORE time in Hawaii and see what else is there, but lets take a break for today. See you all soon!
Best,