From the mystic cosmos of the stars beyond… or at least from a high schoool girl's Trapper Keeper from the 90's comes the new Horny Vibrating Cockblock.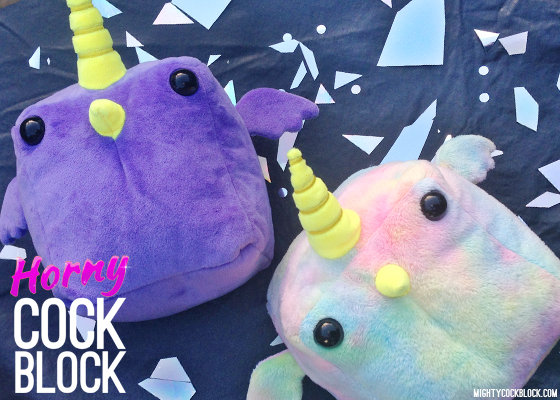 Horny Cockblocks are the best! The list of reasons why can go on forever! Lets start with that horn! So majestic! You can be sure that these Cockblocks are packing gallons of horny CB magic to ensure your social life is in peak control. What else is there? Well looks like these little fellas travel in pairs. Horny Cockblocks can come in either classy purple plumage, or more bold & wild rainbow pastel getup. This is one Cockblock that knows how to peacock around!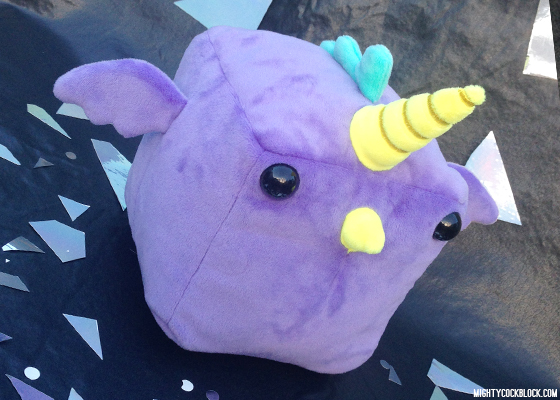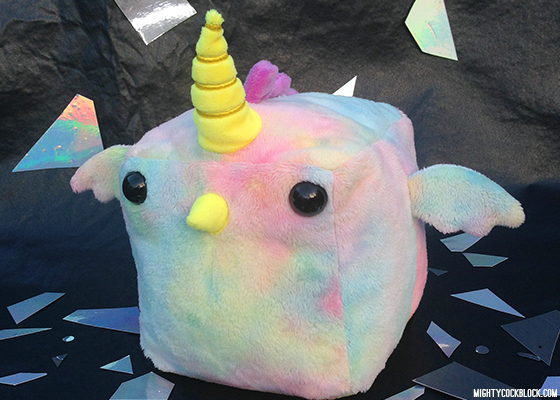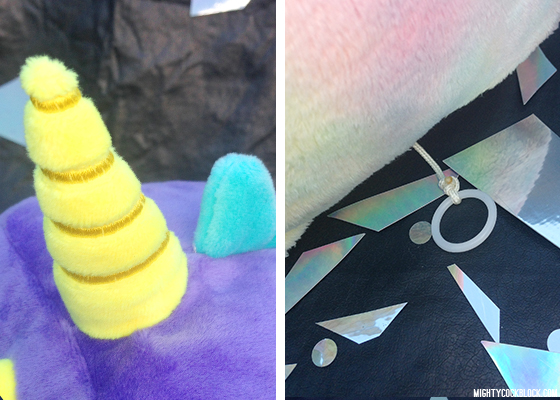 Oh yea one more thing. These guys can move! Horny Cockblocks have a little string on their butts. What mysterious powers will they display if someone were to pull that tempting line of fate?
That's right VIBRATING ACTION. These Cockblocks are certainly making me weep with joy, we're talking double rainbow style tears people!
Horny Cockblocks will be joining the special edition line of Cockblock Dolls and will be up for sale from Stitchmind Artworks really really son! We are talking like next week here folks!
Hope you can contain yourselves until then!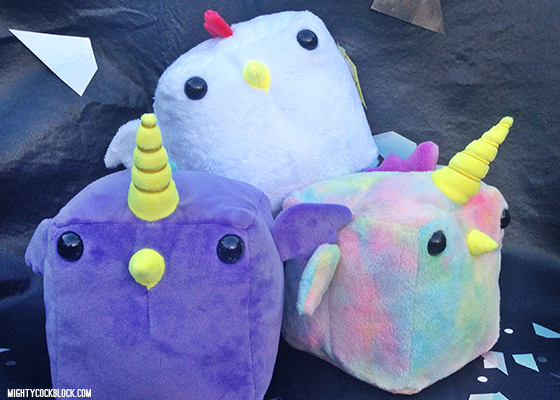 Cheers,