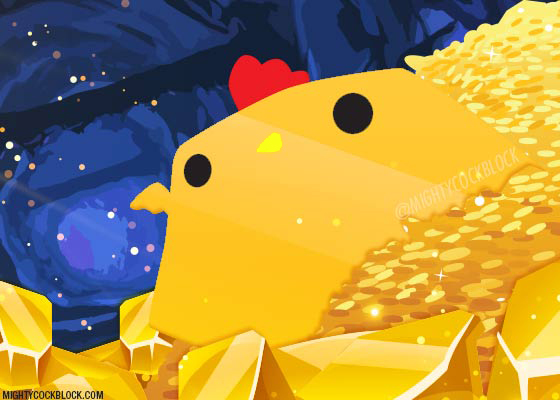 Society is living in troubled times! Things are different now. It was once socially acceptable to go out and party, but now this action is as ridiculous as your sad attempts to ask your crush out to the county fair.
Social isolation? Human distancing? Harsh things to deal with…unless you happen to be a certain magic cube of course! Cockblocks have been hungrily sucking up all this new crazy energy to bloat themselves full of bling and swagger. The result is a new mutation the likes we have never seen! Powerful, heavy-duty Cockblocks are starting to dig out of the cocky gold mines. Blinding all onlookers with awe-inspiring power and wielding a HUGE HEAVY PAIR of magic …wings.
Will these new Cockblocks razzle and dazzle poor victims to a bitter end? Or will they sugar coat your love life with the sweet loot of romance? We will just have to see.

Mighty Cockblock