Hello all my love-struck friends. Cockblock is here and super excited. Why? Because this month is Valentines day and that means love is in the air. Valentines is a great holiday and giving Valentine cards is just the bee's knees, but a lot of people I know have trouble finding just the right card to say just the right thing. Have no fear though because who better to give you love life assistance then good old Mighty here. When that special day comes around try giving one of my patented MIGHTY COCKBLOCK VALENTINE CARDS!
---
Lets start simple. Here is a good one for you desperate and sad folk: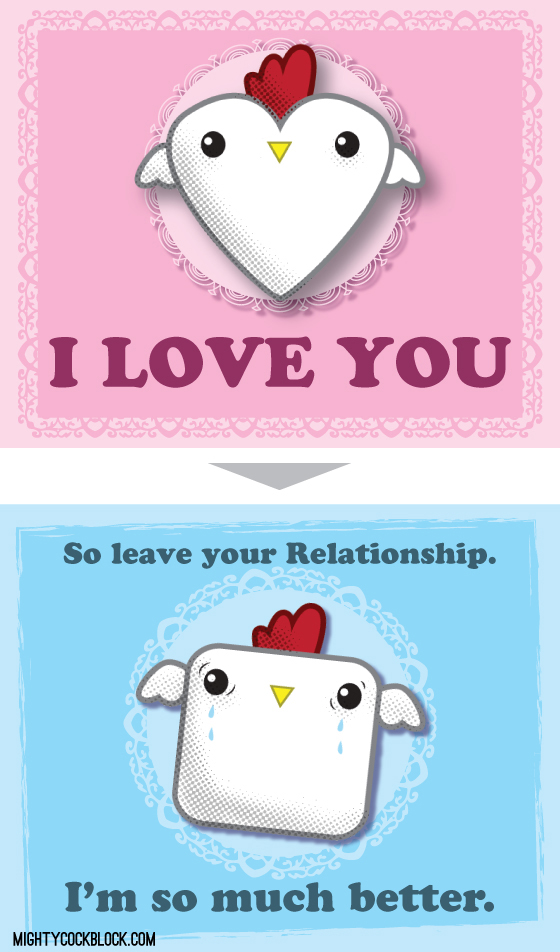 Toss that at your crush and watch the sparks fly. Never mind those restraining orders, remember its a holiday so they don't count, just like parking in a street cleaning zone.
---
For those of you who want to send the message of the relationship clear and easy try this one: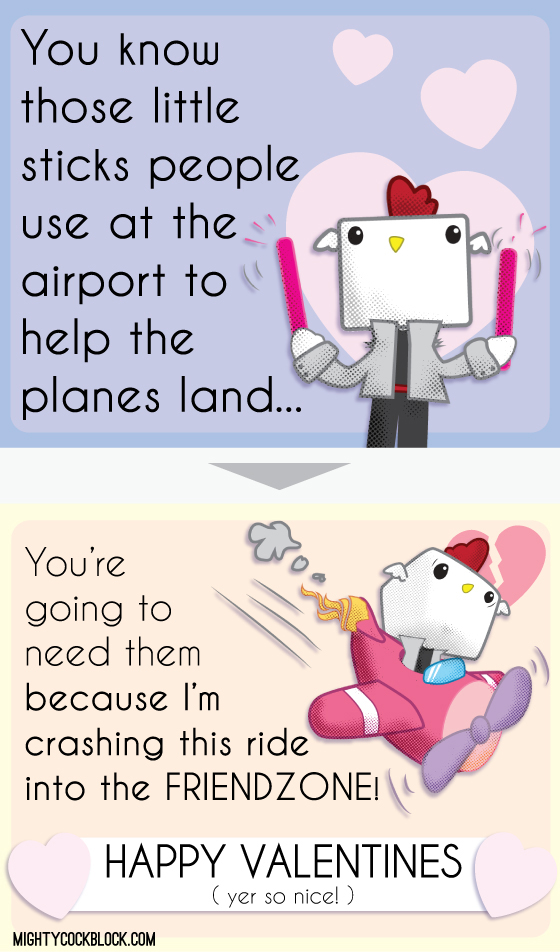 This one is sure to be a hit, your numerous would be suitors will sure know whats shaking in your love life right down to their sexy fedoras.
---
Finally is you have that special someone that you really gotta tell just how much you love them I have this little diddy for you: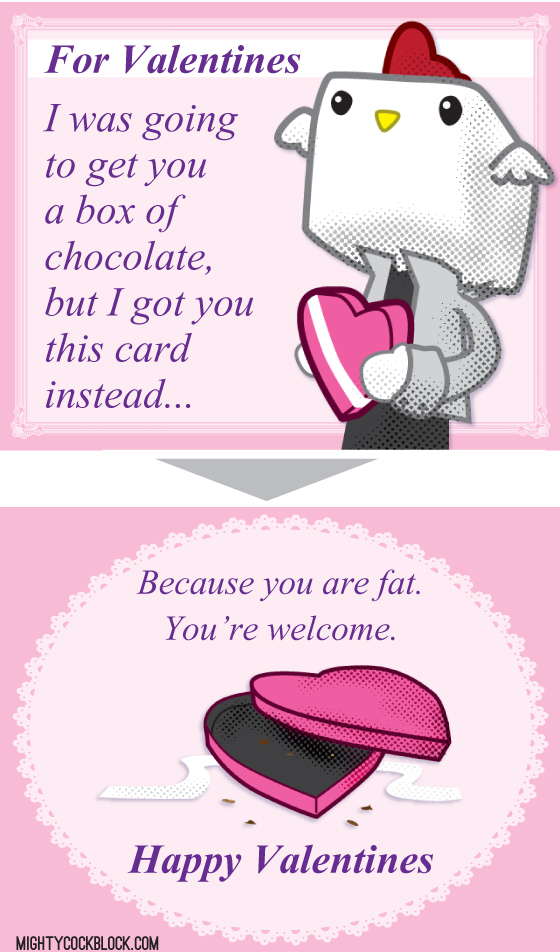 ---
Alright! These cards will probably cover you for this years candy gobbling festivities. If you want I will put a few link here so you can get the PRINT READY versions:
Hope that helps you navigate your way though cupid's twisted assault. Happy Valentines!