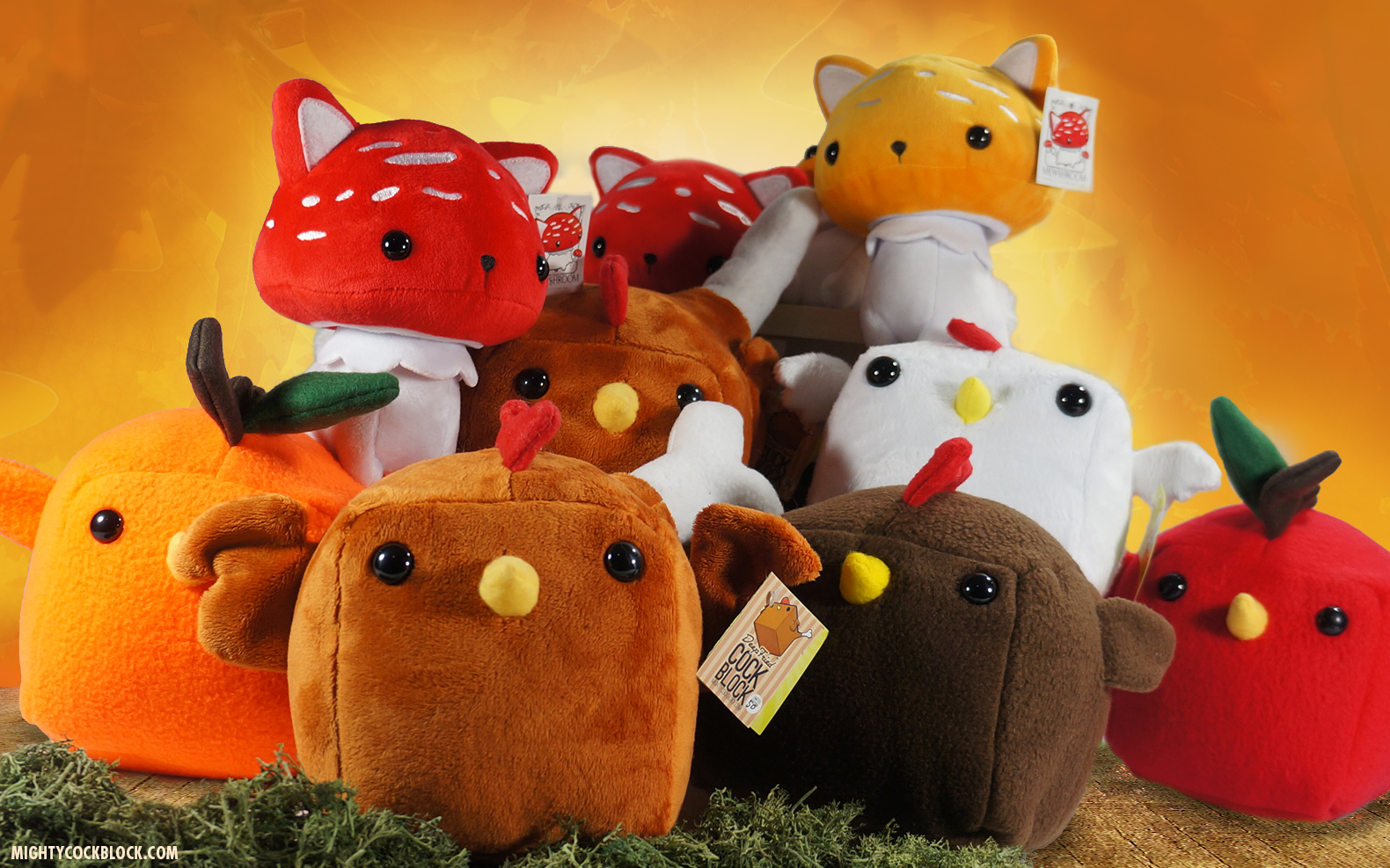 Well now this year is fast reaching its salty end! What a wild few months that has been. We here at Cockblock are just tickled and giddy about all the exciting things that came abound.
The year ain't over yet though. Your ol' pal Mighty has got a few more tricks up these vinyl sleeves to throw at you guys. First off our new pals the Mewshrooms have just sprouted and are invading homes and lives as we speak! To make them feel welcome, Cockblock is going to be giving them a little fanfare to ring in the shopping season. For this years Black Friday special all Mewshroom purchases with come with an extra special limited edition free postcard gift. Now when you Bless someone with the Fungapuss you can write an official note to tell them how much they mean (or don't mean) to you.
If Black Friday doesnt get you all riled up then you are probably the type that likes to sit back this weekend and feast on the birds and cornucopias! If that's the case we got good news for you to. To celebrate the holiday we have finally gotten the long overdue Deep Fried Cockblock up in the store. Now everyone can nab the newest Cockblock mutation and chow down on the holy greasiness.
You can find more info on these guys in the Stitchmind Store. Thank you all for the thanky thankings and thanks for looking!

Mighty Cockblock