Good news! The long requested Cockblock Keychains are finally back in stock and better then before.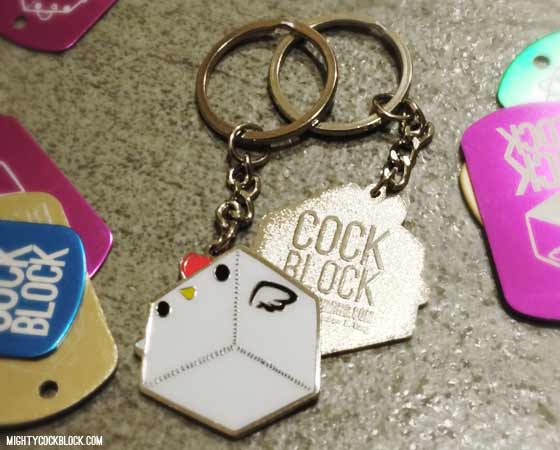 This took way to long to make again sorry. But The Stitch said that the old rubber ones weren't cutting it. We redesigned the keychains to be in with Silver metal instead and replaced the type with a be a die stamp back.
These guys are super sturdy and super sleek. Let your keys open new doors to Cockblock magic.
Get them at the Stitchmind store
Cheers,